I understand your confusion. I had to clean my glasses when I first saw this at GameInformer. It appears that Obsidian Entertainment will be making a South Park game. This is the same Obsidian that brought us Star Wars: Knights of the Old Republic II, Fallout: New Vegas, Alpha Protocol and a few of the Neverwinter Nights games. Trey Parker and Matt Stone will be writing dialogue, doing voice-work and overseeing the creation of a full-scale RPG to be released on the Xbox, PS3 and PC.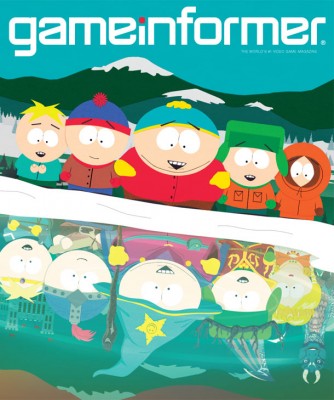 In South Park: The Game, you will be playing as a new kid moving into South Park where you will make friends and defend the town from various threats. While that description sounds a little ambiguous, it leads me to make some speculation. South Park would make a wonderful setting for a third-person style RPG similar to Fallout: New Vegas. Obsidian has years of experience with character creation and character abilities that could lead to a variety of play-styles. They also have a sense of humor, as evidenced by the work they did on Fallout: New Vegas and Alpha Protocol. At least, I hope they were trying to be funny with Alpha Protocol.
While I'm intrigued to see what comes from this possibility, I'm also a little dismayed at having to wait even longer to hear anything from Obsidian about their Wheel of Time game based on the late Robert Jordan series.