Apparently EA and Bioware are having some difficulty with a number of consumers who gleefully purchased their copies of Star Wars: The Old Republic only to find that their box did not include an activation code.
At the moment, it appears that this is isolated to the $150 Collector's Editions of the game, so only the most hardcore fans were disappointed.
EA has responded by requesting that customers who are missing their code should email them at support@swtor.com with these details:
The subject "Product Code Proof" in your email title.
A detailed description of your problem.
Attach a scan of your proof of purchase (receipt). Please write the name of the account holder on the receipt. Please make sure that your name is clearly readable on the scan.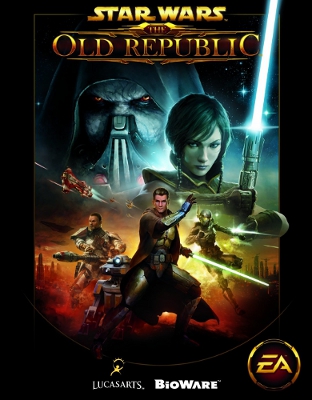 I'm curious as to what a "detailed description of your problem" would entail. How much more detailed do they need to be other than, "There was no activation code included in my box"? I'm also really sorry for any gamer out there who did not keep their receipt and paid in cash since there would be no proof that you actually purchased the game other than your sad, little box. I hope they got some cool artwork or something included in the box.
If this wasn't bad enough news, if your game did include an activation code it is very likely that you will be stuck staring at impossibly long queues on many of the servers. Bioware has already announced that they are looking into fixing that problem, but lately most of the Star Wars related fun is actually happening at Toys "R" Us.