Bethesda recently revealed their new title, Dishonored and describing it is incredibly difficult. Usually, I can give you a combination of titles to give you a sense of what the gameplay is close to, but this one is pretty hard.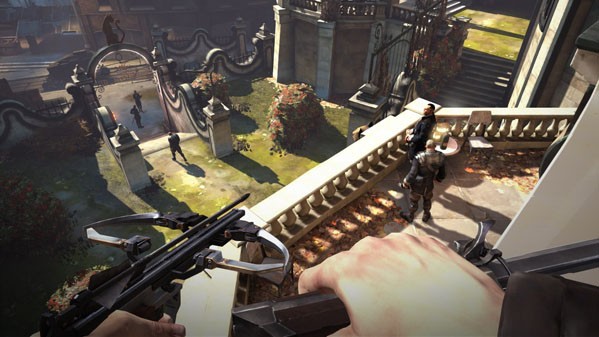 From the statements made by Bethesda, it seems like Dishonored is a mash-up of several different kinds of gameplay. There is some first-person gameplay where you climb from rooftop to rooftop planning your approach kind of like Mirror's Edge or a first-person Assassin's Creed. There is some sci-fi elements reminiscent of Half-Life 2 and some abilities similar to Bioshock along with some first-person shooting elements as well.
The abilities sound the most interesting. Most of you may not remember the game Geist from the GameCube, where you possessed people and animals and then used their abilities, but possessing someone or something appears to be a legitimate tactic especially when paired with other abilities. Bethesda has said that one interesting way to kill an enemy is to have them shoot at you, freeze time, possess them, then move them around in front of his own bullet and unfreeze time. In essence your enemy shoots himself. This sounds very confusing, but very interesting.
On a side-note I wanted to point out Dishonored has one of my favorite slogans, "Revenge solves everything". I'm just a normal guy who enjoys revenge.