EA and Crytek recently revealed some details on Crysis 3 and it looks as though we will be traveling back to New York for the next installment. We will also kind of be back to the jungle since it appears that New York is being overrun with jungle plants as well as Ceph.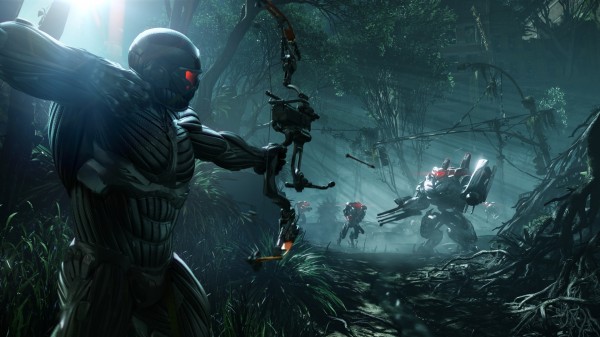 The press release from EA touts the game as the sandbox shooter experience of 2013. Alcatraz/Prophet will be returning to New York to find that the city has been encased in a Nanodome built by the Cell Corporation. Once inside the Liberty Dome you will be fighting against Cell and Ceph using new technology and weaponry including a composite bow that looks to be an interesting concept.
Set in 2047, Prophet is on a revenge mission after uncovering the truth behind Cell Corporation's motives for building the quarantined Nanodomes. The citizens were told that the giant citywide structures were resurrected to protect the population and to cleanse these metropolises of the remnants of Ceph forces. In reality, the Nanodomes are CELL's covert attempt at a land and technology grab in their quest for global domination. With Alien Ceph lurking around every corner and human enemies on the attack, nobody is safe in the path of vengeance. Everyone is a target in Prophet's quest for retribution.
It also sounds like pre-ordering the game will give you an advantage in multiplayer with special unlocks and a boost to your experience.