The Nintendo exclusive JRPG, Xenoblade Chronicles was released on Friday stateside. Xenoblade, as the game is called in Japan, received resounding acclaim from game journalists and gamers alike wherever they could manage to get their hands on it.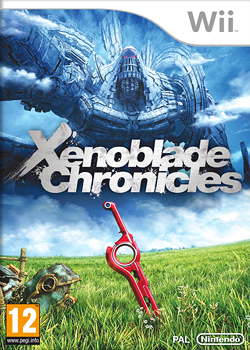 The game was originally released in Japan in 2010 and has slowly been localized throughout most of the world, but was not originally intended to be released in America. After Operation Rainfall, an online campaign focusing on bringing Xenoblade along with a few other games to places other than Japan, began rallying support for the series, Nintendo finally decided to  release the game on Friday.
At the moment sales numbers are unavailable, but with all the acclaim this game has garnered over the years expectations are high. While Nintendo has sorely been lacking in games that appeal to gamers looking for a deep and engrossing challenge for a while. They are hoping that by releasing Xenoblade they can reclaim some of their lost loyalty among North American gamers.
In case you own a Wii and have been wondering what to do with it for a while, go buy Xenoblade. If you love or have loved Final Fantasy, this should be an easy sale. Metacritic, Gamestats and Game Rankings list it as one of the highest rated games to be released in the past several years. Go buy it.