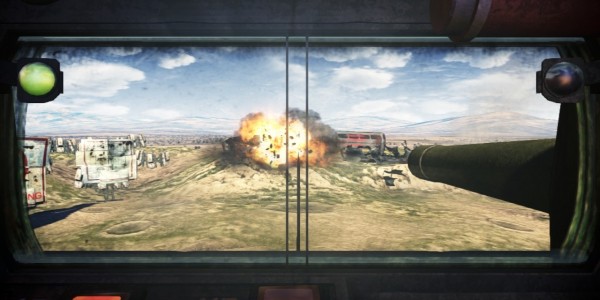 Steel Battalion: Heavy Armor may feel clunky and confusing at times, but if anything, it looks like the developers really wanted to do something interesting with the Kinect. I only wish they had done something good.
The game switches from using the Kinect's motion controls to using the controller for different operations. Moving your mech, aiming and shooting are all done with the controller. Using my mech to wade into the destruction held a certain amount of appeal. Unfortunately, it does get hectic when the game tries to incorporate the Kinect's motion controls into the mix as I frequently found myself battling to perform the right motion while the rest of my crew made snide comments about my confusion. When this happens during a combat situation, you simply get blown up.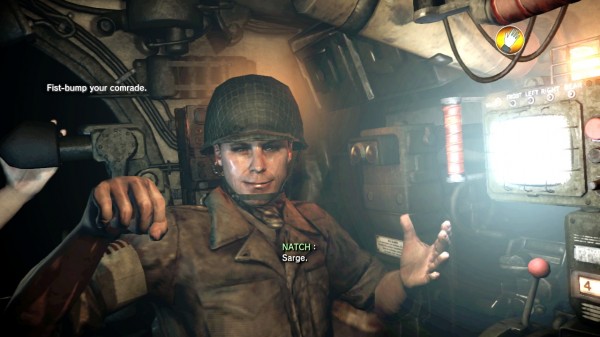 Ultimately, the Kinect's motion controls felt complicated and unresponsive as I was constantly flailing my arms around while accidentally flipping switches, pulling levers and pushing buttons, when all I wanted to do was look out the window. There is a self-destruct button in the mech that requires you to pull the console out and flip open the protective glass, before you can push a button that actually blows your crew up. At one point, I had accidentally done the first two things and found myself staring at instant-fail, before I was able to perform the motion I was intending and narrowly avert killing myself. At that point I realized the biggest threat to myself had become myself.
I could imagine that with some practice, I could smoothly operate my mech, but there is a certain level of frustration that seems unnecessary and unworthy of my time. I was initially excited excited about Steel Battalion: Heavy Armor, but after some time with it I'm a little sad, because it has so much missed potential.