Heads Up! Due to the adult nature of this topic, this article contains profanity.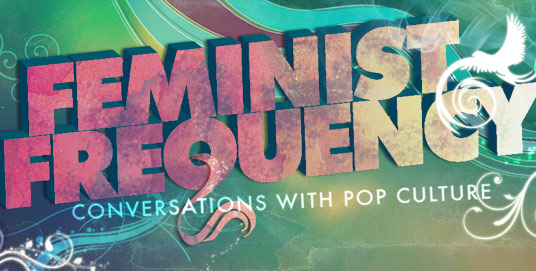 Anita Sarkeesian, the creator of Feminist Frequency, a series of videos about women in pop culture, recently tried to take advantage of the popularity of Kickstarter and raise money for a series called, "Tropes vs. Women In Video Games" and many of her responses were some of the most vile things I've recently heard. While she did far outstrip her original monetary goal of $6,000 with an ungodly $119,000, the negative response highlighted a small part of what she is up against.

These are a few gems that are among the thousands of vile filth that are on her Youtube page:
She needs a good dicking, good luck finding it though.
Would be better if she filmed this in the kitchen.
Tits or get the fuck out.
I know many of these comments were on Youtube, where the lowest of the low go to troll and every video includes derogatory comments about random aspects of the video, but this was a new low. It's times like these I feel bad to represent the gaming community. The situation took on a new aspect of defamation when a concentrated effort was made to constantly deface a Wikipedia page on Sarkeesian, until Wikipedia had to step in and lock the page.
As a fan of her videos — especially her phenomenal series on gender in Legos — I do have legitimate issues with several segments that she has done in the past and I also wonder about how detailed her analysis could be. Video games have been around for decades now and I'm worried she may overlook some lesser known titles in favor of well-known pieces of garbage or simply rehash discussions we had without adding anything insightful to them. I am skeptical, but I am also optimistic because of the high quality of her past segments. I do have a great deal of respect for her work and ambition in attempting to undertake a project like this.
I hope she is very successful. With a budget of $119,000, I hope the videos are mind-blowing. The gaming community could greatly benefit from more detailed analysis of gender in video games. I think it could also benefit from a series of beatings of misogynist assholes.
Dan Hoyt has been an avid gamer his entire life. When he's not playing games, he's working out by walking his dog, hiking and doing martial arts. He likes to try new kinds of alcohol and discuss politics. He's a graduate of The University of Kansas and has spent years as a journalist.
For updates from The Best Game Site Ever, "like" us on Facebook or follow us at Twitter, where we discourage trolling, but encourage debate.