"I never worry about action, but only inaction."
-Winston Churchill
The tragedy at Sandy Hook Elementary in Newtown, Connecticut has prompted GamerFitNation's president and founder, Antwand Pearman to create the Day of Cease Fire for Online Shooters event. Pearman is asking gamers to show support for the victims by not playing any shooters on Saturday.
He said that this event is not intended to raise money for victims. It is also not meant to be any admission of guilt that the gaming community should feel when these kinds of shootings occur. "We are simply making a statement that we as Gamers are not going to sit back and ignore the lives that were lost," said Pearman. "Instead we will embrace the families with our love and support."
I think the sentiment behind this event is commendable and on sentiment alone I would like to support this it, but I think there is something lacking from this kind of display of support; action. What this event is asking people to do is not play any shooter video games on Saturday to show support. How about a call to action instead. I'm not saying money, but time. If we take one day and instead of playing video games — not just shooters, which was a strange distinction — and spend that time doing something worthwhile to help our communities we could make a real difference. We could do something. Our time spent could actually benefit someone else in a meaningful way.
I understand that by asking very little from gamers the Cease Fire event could get more support. It's easy to "like" something on Facebook and on Saturday play Journey or the new Skyrim Dragonborn DLC instead of playing Call of Duty, Halo, or Farcry. By setting the bar low we can claim an amazing number of gamers are showing support as a community in wake of a tragedy, but there would be little behind it besides numbers. The victims of the tragedy at Sandy Hook have received an outpouring of sympathy, but sympathy is only the first step. We can do better. We can do better as a community. We can do better as people.
If the events of the shooting have moved you, then let them move you to action. If they reminded you of the value of life and community, then let that reminder become a benefit to share. If you feel sorrow for their loss, then bring hope to those in need. Inaction is easy, whether it is good intentioned or not. Action is the challenge. Action has meaning. Let us take action together.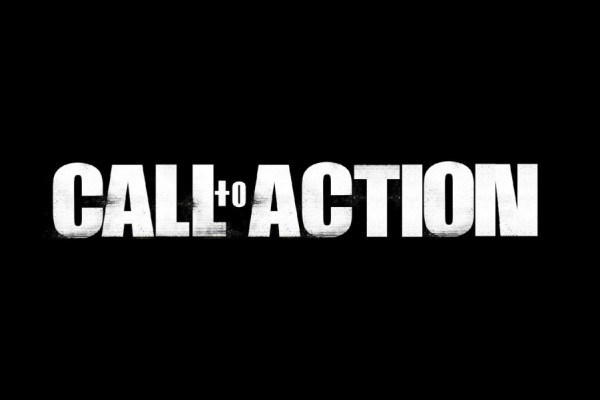 I share the sentiments expressed by Pearman. I believe the gaming community can accomplish great things and show a great deal of support, but I am proposing we take his sentiments and go one step further. I am proposing that on January 18-20 we as the gaming community take action. There are many ways we can make our communities a better place to live. On these days, one month after the Sandy Hook Elementary shooting, we will honor the memory of those lost by helping those around us. I would be proud for you to donate money or supplies to a good cause, but what I would ultimately like to see is donating blood or volunteering. You can volunteer at a school, homeless shelter, senior center, or animal shelter. By making the event span three days I'm hoping we can get more action. Surely you can find some time to spend. Planning it this early will give people some time to call those places they would like to volunteer at. I would suggest you get started on this soon. Many of the places that encourage volunteering also require background checks, so plan ahead.
There is great good we can accomplish when we are rallied to a cause. Our gaming community can do great things. You can even go home at the end of the day and play your shooters knowing that you made the world a better place.
Please join me on January 18-20 for Call to Action.
Dan Hoyt has been an avid gamer his entire life. When he's not playing games, he's working out by walking his dog, hiking and doing martial arts. He likes to try new kinds of alcohol and discuss politics. He's a graduate of The University of Kansas and has spent years as a journalist.
For updates from The Best Game Site Ever, "like" us on Facebook or follow us at Twitter, where we discourage trolling, but encourage debate.