Here's a little bit about the creative minds behind 

The Best Game Site Ever

!

Feel free to send them an email at

Editor@TheBestGameSiteEver.com

. You can also follow us on Twitter and Facebook.


Dan Hoyt, Managing Editor. Dan has been an avid gamer his entire life. He started by bugging his parents for quarters to play arcade games. He was given an Atari as a child and soon learned that he actually wanted a Nintendo. He was practically taught to read by The Legend of Zelda: The Adventure of Link. In second grade, his father, a public teacher, confiscated a copy of Electronic Gaming Monthly from one of his students and gave it to Dan, who immediately began to love to read. In high school forensics, he performed 30 Days in the Hole, an article from EGM by Seanbaby at the state tournament. He didn't win.
Now Playing: Call of Duty: Modern Warfare 3, Your Shape: Fitness Evolved 2012, Assassin's Creed: Revelations, Fallout 3, Harm's Way, The Simpsons Arcade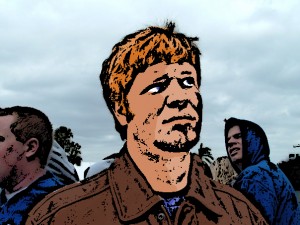 John Stockemer, Contributor. Many things have been said about John, but most notably "the most… surprising…accomplishment …I've ever seen." He is a connoisseur of electronic media, spending way too much money on both movies and games. Most of his time is spent working at a local bank, the natural use of his degree in psychology. John's earliest gaming consisted of Duck Hunt and that Olympics game where you smash the Power Pad with your fists. Counter Strike and Ultima Online introduced him to not only the competitive aspect of gaming, but also to the crippling addiction he never fights. Shooters and RPGs continue to dominate his gaming time and his fevered dreams.
Now playing: Guild Wars, Call of Duty: Modern Warfare 3, Orcs Must Die!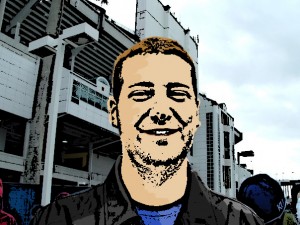 Greg Bortnick, Contributor. Greg is a mild-mannered accountant by day and a kick-ass accountant by night. His favorite game series to date is Assassin's Creed and he thoroughly enjoyed the first installment, because it was an excellent game. He plays a variety of genres and likes to see innovation in games, even when it doesn't quite work out (see: Alpha Protocol). His motto in all things is Non Sicut Meretricibus.
Now Playing: Guild Wars, Call of Duty: Modern Warfare 3, Mass Effect 3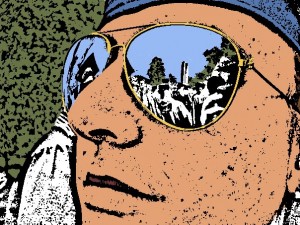 Luke Morris, Content Editor. Luke's taste for gaming has evolved dramatically. He's grown from a 5-year-old running screaming from his brother's room with piss in his pants when Dr. Robotnik's music was cued to a somewhat decent Call of Duty player when nobody's watching. As much as he loves discussing the story or visual aspects of games, he also geeks out on legal issues related to them. In real life, Luke spends most of his day as a journalist and is often told that he is a filthy liberal because of his career choice.
Now playing: Batman: Arkham City, Call of Duty: Modern Warfare 3, Red Dead Redemption, Assassin's Creed: Brotherhood, Bastion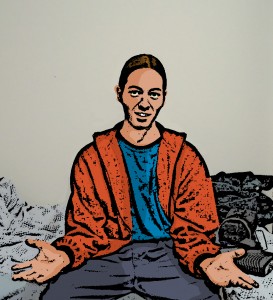 Zachary King, Web Developer. Zach finds distraction from his efforts towards utopia and world domination with similarly themed games relating to world conquest, problem solving and "slaughter of the noob." The plan is still germinating as he is a graduate student in engineering. He also feeds his malevonent ego by posting videos on youtube under the moniker MrTimeItself in efforts to traumatize the unwashed masses. Any references to him being a ninja are unfounded but does know where to hire some and has been known to hold a grudge.
 Now Playing: Call of Duty: Modern Warfare 3, Guild Wars, Battlefield 3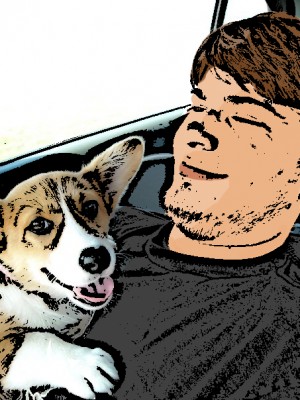 Chris Hickerson, Web Developer. Chris' relationship with gaming has always been fraught with danger. Years ago, he played Mary-Kate and Ashley's Magical Mystery Mall and it blew his mind. He spent the next several years hiding in his basement and playing it while searching for the perfect combination of matching pants and shoes. He was upset when he bought Mary Kate & Ashley's Winner Circle only to find that it was about racing and grooming horses and not a sequel about shopping in the magical mall. Since then, he has been waging a one-man campaign to see a true sequel to Magical Mystery Mall, writing to the twins and showing up at their house at night demanding a follow-up. 
Now Playing: Mary-Kate and Ashley's Magical Mystery Mall, The New Adventures of Mary-Kate & Ashley, Dance Party of the Century, Get a Clue, Mary-Kate and Ashley: Sweet 16